YOUR PARTNER FOR INDUSTRIAL & COMMERCIAL
A leading manufacturer of dryers, chillers, heat pumps, and air/water systems.
D.I.T has been established for over 20 years, opening its corporate headquarters in Chonburi, Thailand in 1998 to serve the global market.
Exporting globally to The United States, Europe, Taiwan, South East Asia and is expanding into new regions.
D.I.T manufactures and assembles all of their products in Thailand. Their products feature outstanding reliability, energy efficiency, cost efficiency, precision, low noise levels and are easy to maintain.
Our mission is to achieve sustainable, profitable growth while providing market-leading quality, cost effective products and customer satisfaction globally.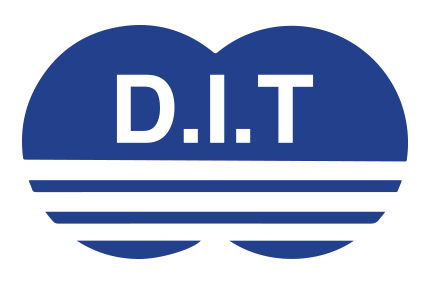 All of our staff from management to our development engineers, service staff and sales team are fully committed to maximum customer satisfaction.
Even after system installation, D.I.T believes it is essential to maintain a close dialogue with their customer to support a continuous improvement process for products and services.
All of this is what allows D.I.T to offer our customers peace of mind.
Dryer Industrial
D.I.T was founded in Taiwan, and has been established in Thailand over 20 years. With an Enterprising pragmatically attitude, D.I.T. has become the leading profressional maker of air dryers , Chillers , Heat pumps, and Air systems.
Comparing to other types of air dryers and chillers, our advantages in precision, low noise level, safety, low maintenance and operation cost, and high efficiency, are making us the mainstream in the air dryers and chillers world. Therefore, we decided to establish our own air dryer chiller, and invested a lot of manpower and capital in the development. After several years of research and analysis, we have eventually launched our air dryers and chillers with an international patented rotor profile design.
Due to high reliability of our product, we have sold many air dryers and chillers to France, USA, Taiwan and Southeast Asia countries. Currently our technology of air dryer and chiller is considered highly advanced by all of the contries in the world. We are proud of being able to keep in pace with other top air dryer and chiller makers.
In manufacturing, we produce air dryers and chillers with the highest quality, and using advanced machine to manufacture highly quality precise equipments . Therefore, our quality standard level is assured.